The CREATE Experience is here
Hello Specsavers! Your CREATE development journey continues here!
Register now
Event Dates
What is CREATE?
The CREATE Program is the most impactful development program in Specsavers Australia and New Zealand's history. The program is designed to equip you and your team with the skills and tools to consistently create exceptional customer experiences within your store, and as a result, grow your store's performance. Here's what some participants from the pilots had to say...
"I believe that CREATE does give us the chance to elevate Specsavers to the levels we all hope to achieve - I am 100% behind it and I will do my utmost to change the culture within our store and even attempt to use CREATE outside of the store."
Paul Jolley
, Sefton Park
"The content of this workshop has provided many wow moments, realisations of the untapped potential within the team by simply altering the mindset. I feel this will gain great success and has the potential to take the brand to the next level."
"Great day, we left feeling enthusiastic and excited. Looking forward to team members coming back to store re-invigorated. Thanks for the opportunity to be a pilot store."
What's next for CREATE?
Mentors across Australia and New Zealand are now well on their way to understanding the CREATE shift, language, and required in-store activity to drive the change and impact performance, a fantastic indicator that the crucial 'Ignite' phase of CREATE has been a success! The CREATE program's overarching mission is to ensure we provide consistently exceptional customer experiences through service and sales.
So, what's next? It's time to progress to the 'Activate' phase of CREATE, where we transition 'Ignite' as the foundation to now 'Activate' our team's capability and performance for sustainable impact.
Why send my Mentors and Team to 'Activate CREATE' events?
Are your team using the CREATE language and tools, but not quite nailing it in practice just yet?
Do you see opportunities to delight your customers being missed in your day to day?
Would you like your whole team to interact seamlessly with one another and your customers to feel delighted throughout their experience?
Is conversion a confusing or grey term in your store, that has team members tuning out?
Are your team ready to sink their teeth into a hands-on CREATE development challenge they can apply straight away?
Well, 'Activate CREATE' is for you.
The 6 Capabilities
The CREATE Capabilities set the foundation for 'how' we deliver exceptional service at Specsavers Australia and New Zealand. Here, we've defined each capability and included some great detail to assist in understanding and implementing them easily and effortlessly into your everyday interactions with your customers.
"I guide my customers through their in-store experience"
"I connect with my customers in a genuine way"
"I explore my customer's needs by asking the right questions"
"I tailor my approach to enhance the interaction and outcome for my customers"
"I educate my customers with relevant information they can easily understand"
"I demonstrate the right amount of energy and enthusiasm when interacting with my customers"
Have we got your attention? Wondering what's next? Get ready… you and your team won't want to miss this.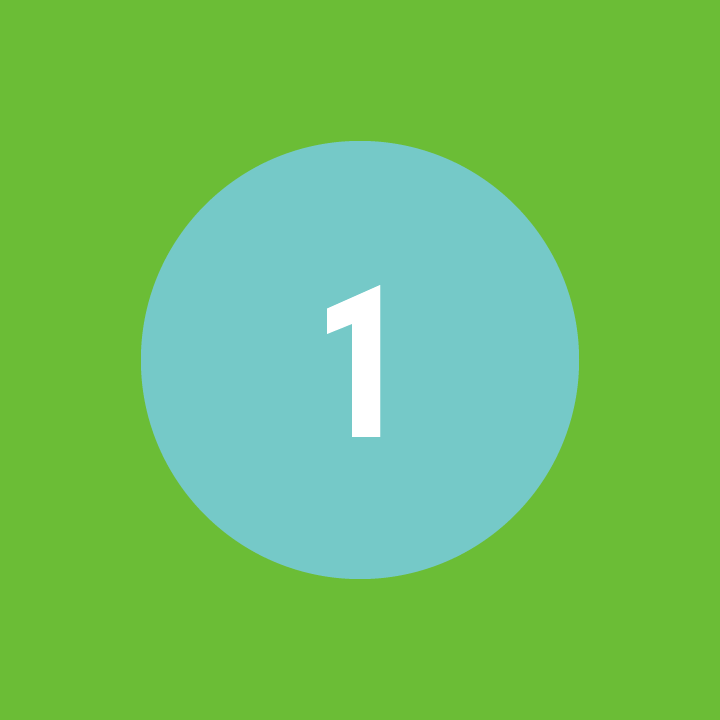 Firstly, you'll nominate your store's Mentor team, criteria below. While these can always be changed, make sure to pick carefully!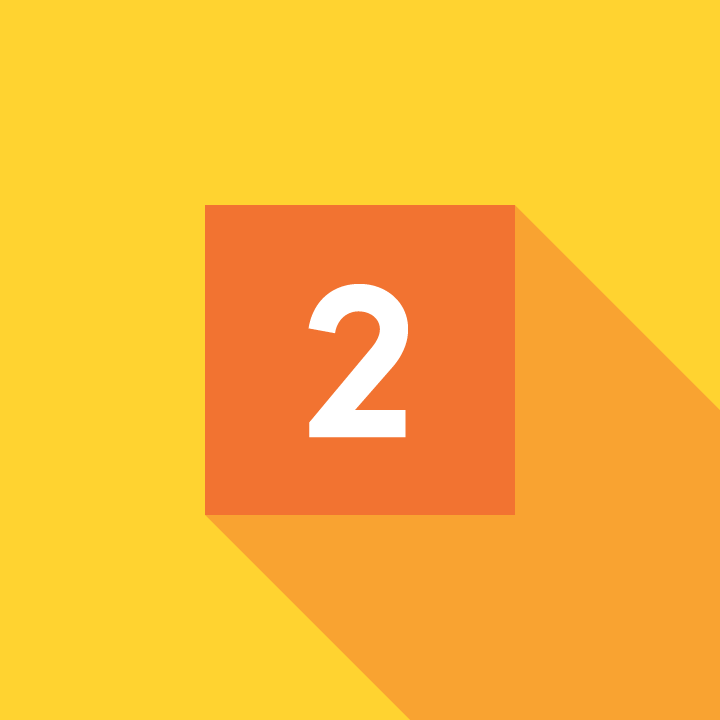 Your Mentor team will attend your region's Mentor event to learn about the CREATE 'way' and how to train, coach and develop these skills in your store.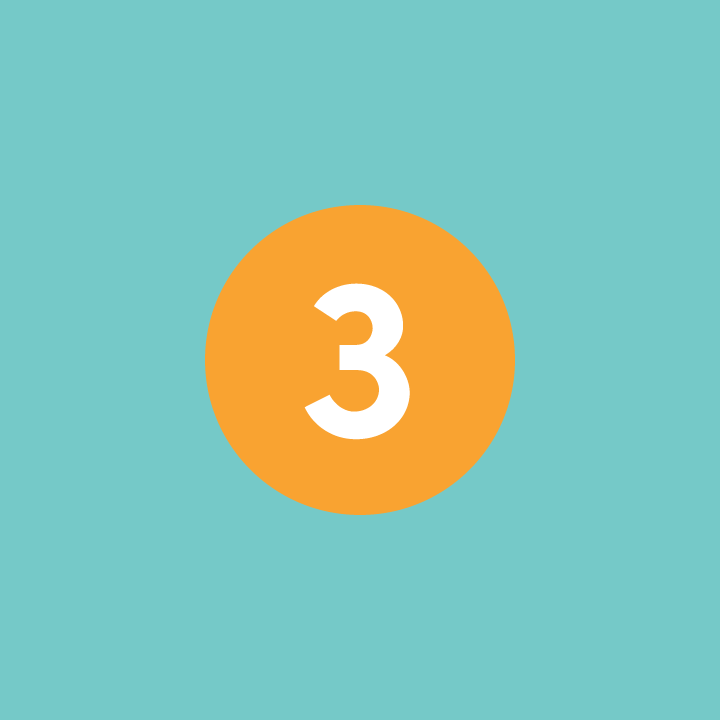 Later, we'll facilitate CREATE workshops with the remainder of your team to further build the ability to exceed our customer's expectations.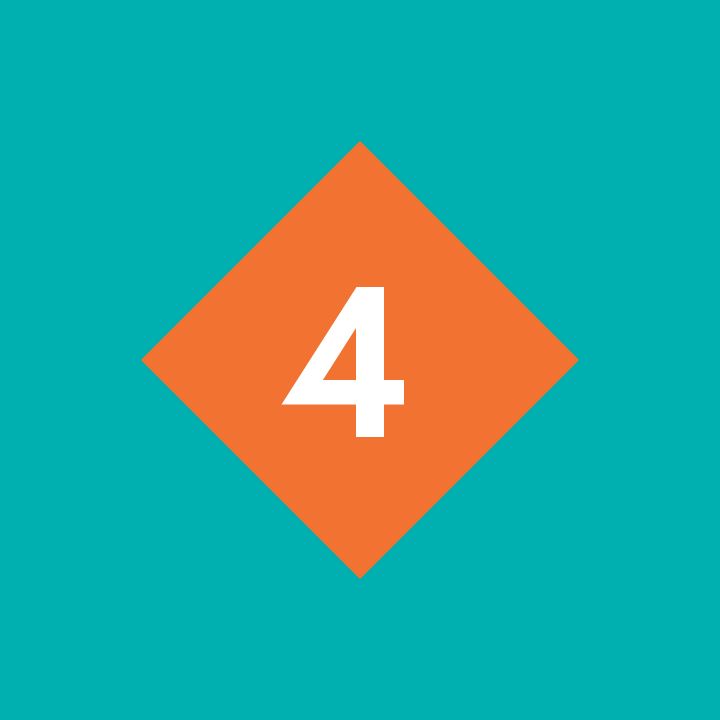 As we go, you'll notice the CREATE way popping up in various other places such as dedicated Month in Focus content, to support development.
Choosing your mentors
Here are some things to consider in your selection process. Your ideal Mentor is:
People-focused and committed to encouraging their teams to develop their full potential
Willing to become a change agent in your store for a new way of exceeding our customers expectations
Passionate about the Specsavers Brand
Eager to learn, grow and evolve with the business
Exceeding their customer's expectations and passionate about inspiring others to do the same
Able to build constructive, positive relationships
A natural listener with enthusiasm to see the team grow
Respected by the wider team, and respectful for their peers
Able to adapt their behaviour based on feedback and new concepts
High in integrity
Organised, reliable and dependable
Willing to attend the Mentor event, coach and train their peers (as planned by your store's Mentor team), and advocate best practice in every customer interaction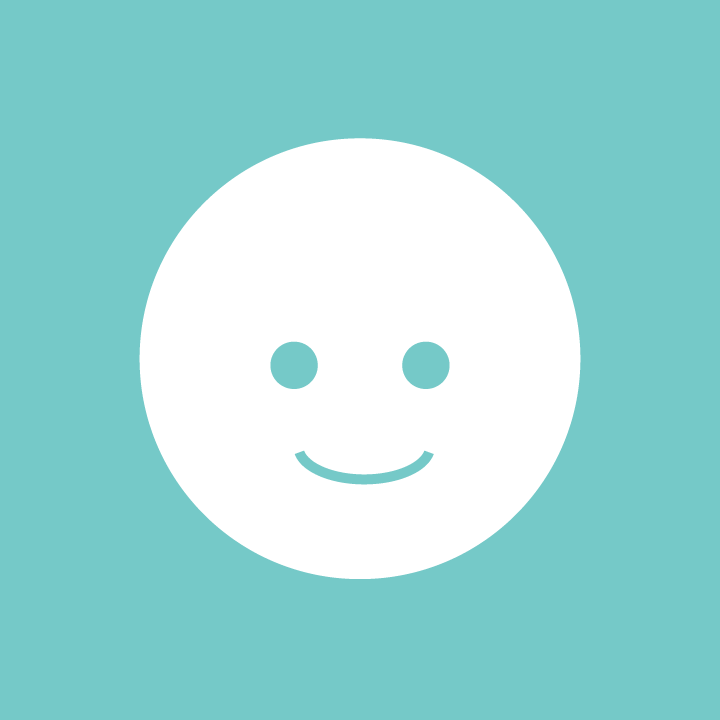 Someone coming to mind? Great! Have a conversation with them in the next week to confirm their interest and let them know about the upcoming Mentor event dates. Don't forget to let them know why they're best for the role!
Mentor Mail: Staying in the loop
Mentor Mail is the way we communicate with Mentors with exclusive content and details about upcoming events. Are you, or someone you know, a Mentor who is not subscribed yet? Enter the preferred email address via the form below. We want Mentors to have access to all the latest updates!
open_in_newSign me up!
Event Dates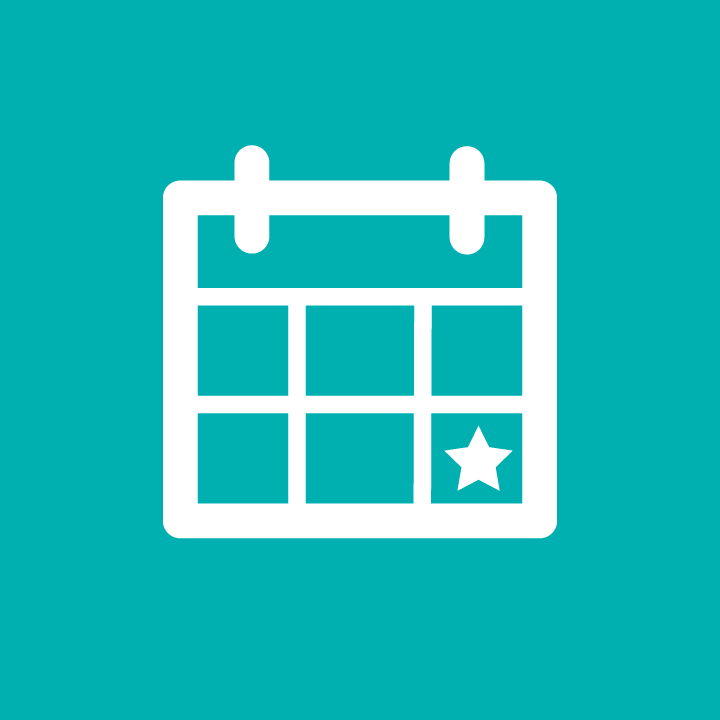 Note for mentors: If you have attended both your local CREATE Mentor and CREATE a Customised Experience (CaCE) events, you can now register for Activate CREATE events. Please remember to book on iLearn as well.
Sorry, there are no scheduled dates for these events.
| Event Type | Date | Region | Location | Time |
| --- | --- | --- | --- | --- |
| Mentor | 11/09/17 | NSW | Sydney | 8.45am-5.30pm |
| Mentor | 12/09/17 | NSW | Sydney | 8.45am-5.30pm |
| Mentor | 13/09/17 | NSW | Sydney | 8.45am-5.30pm |
| Mentor | 11/09/17 | QLD | Brisbane | 8.45am-5.30pm |
| Mentor | 12/09/17 | QLD | Brisbane | 8.45am-5.30pm |
| Mentor | 12/09/17 | WA | Perth | 8.45am-5.30pm |
| Mentor | 13/09/17 | WA | Perth | 8.45am-5.30pm |
| Mentor | 18/09/17 | VIC | Melbourne | 8.45am-5.30pm |
| Mentor | 19/09/17 | VIC | Melbourne | 8.45am-5.30pm |
| Mentor | 20/09/17 | VIC | Melbourne | 8.45am-5.30pm |
| Mentor | 18/09/17 | SA | Adelaide | 8.45am-5.30pm |
| Mentor | 19/09/17 | SA | Adelaide | 8.45am-5.30pm |
| Mentor | 24/10/17 | NZ | Auckland | 8.45am-5.30pm |
| Mentor | 25/10/17 | NZ | Wellington | |
| CaCE | 6/07/17 | VIC | Regional | |
| CaCE | 10/07/17 | VIC | The G | |
| CaCE | 11/07/17 | VIC | The G | |
| CaCE | 19/07/17 | VIC | The G | |
| CaCE | TBC | QLD | Brisbane Training Centre | |
| CaCE | TBC | QLD | Darwin | |
| CaCE | TBC | QLD | Darwin | |
| CaCE | TBC | QLD | Brisbane Training Centre | |
| CaCE | TBC | QLD | Townsville | |
| Team | 24/10/17 | NSW | Bathurst | 9-12pm |
| Team | 24/10/17 | NSW | Bathurst | 2-5pm |
| Team | 25/10/17 | NSW | Bathurst | 9-12pm |
| Team | 25/10/17 | NSW | Bathurst | 2-5pm |
| Team | 16/10/17 | NSW | Campbelltown | 9-12pm |
| Team | 16/10/17 | NSW | Campbelltown | 2-5pm |
| Team | 03/10/17 | NSW | Canberra | 9-12pm |
| Team | 03/10/17 | NSW | Canberra | 3-6pm |
| Team | 04/10/17 | NSW | Canberra | 8-11am |
| Team | 04/10/17 | NSW | Canberra | 3-6pm |
| Team | 05/10/17 | NSW | Canberra | 8.30-11.30am |
| Team | 05/10/17 | NSW | Canberra | 2.30-5.30pm |
| Team | 25/09/17 | NSW | Chatswood | 9-12pm |
| Team | 25/09/17 | NSW | Chatswood | 2-5pm |
| Team | 26/09/17 | NSW | Chatswood | 9-12pm |
| Team | 26/09/17 | NSW | Chatswood | 2-5pm |
| Team | 27/09/17 | NSW | Chatswood | 9-12pm |
| Team | 27/09/17 | NSW | Chatswood | 2-5pm |
| Team | 23/10/17 | NSW | Chatswood | 9-12pm |
| Team | 23/10/17 | NSW | Chatswood | 2-5pm |
| Team | 24/10/17 | NSW | Chatswood | 9-12pm |
| Team | 24/10/17 | NSW | Chatswood | 5-8pm |
| Team | 25/10/17 | NSW | Chatswood | 9-12pm |
| Team | 25/10/17 | NSW | Chatswood | 2-5pm |
| Team | 30/10/17 | NSW | Chatswood | 9-12pm |
| Team | 30/10/17 | NSW | Chatswood | 2-5pm |
| Team | 06/11/17 | NSW | Chatswood | 9-12pm |
| Team | 06/11/17 | NSW | Chatswood | 2-5pm |
| Team | 07/11/17 | NSW | Chatswood | 9-12pm |
| Team | 07/11/17 | NSW | Chatswood | 5-8pm |
| Team | 08/11/17 | NSW | Chatswood | 9-12pm |
| Team | 08/11/17 | NSW | Chatswood | 2-5pm |
| Team | 09/11/17 | NSW | Chatswood | 9-12pm |
| Team | 09/11/17 | NSW | Chatswood | 2-5pm |
| Team | 10/11/17 | NSW | Chatswood | 9-12pm |
| Team | 10/11/17 | NSW | Chatswood | 2-5pm |
| Team | 02/11/17 | NSW | Coff Harbour | 9-12pm |
| Team | 02/11/17 | NSW | Coff Harbour | 1.30-4.30pm |
| Team | 17/10/17 | NSW | Liverpool West | 9-12pm |
| Team | 17/10/17 | NSW | Liverpool West | 2-5pm |
| Team | 18/10/17 | NSW | Liverpool West | 9-12pm |
| Team | 18/10/17 | NSW | Liverpool West | 2-5pm |
| Team | 20/10/17 | NSW | Liverpool West | 9-12pm |
| Team | 20/10/17 | NSW | Liverpool West | 2-5pm |
| Team | 16/10/17 | NSW | Newcastle | 9-12pm |
| Team | 16/10/17 | NSW | Newcastle | 2-5pm |
| Team | 17/10/17 | NSW | Newcastle | 9-12pm |
| Team | 17/10/17 | NSW | Newcastle | 2-5pm |
| Team | 18/10/17 | NSW | Newcastle | 9-12pm |
| Team | 18/10/17 | NSW | Newcastle | 2-5pm |
| Team | 01/11/17 | NSW | Port Macquarie | 9-12pm |
| Team | 01/11/17 | NSW | Port Macquarie | 2-5pm |
| Team | 23/10/17 | NSW | Shelhharbour | 9-12pm |
| Team | 23/10/17 | NSW | Shelhharbour | 2-5pm |
| Team | 24/10/17 | NSW | Shelhharbour | 9-12pm |
| Team | 24/10/17 | NSW | Shelhharbour | 2-5pm |
| Team | 27/10/17 | NSW | Shelhharbour | 9-12pm |
| Team | 27/10/17 | NSW | Shelhharbour | 2-5pm |
| Team | 30/10/17 | NSW | Tamworth | 3-6pm |
| Team | 31/10/17 | NSW | Tamworth | 8.30-11.30am |
| Team | 31/10/17 | NSW | Tamworth | 12.30-3.30pm |
| Team | 18/09/17 | QLD | Brisbane | 9-12pm |
| Team | 18/09/17 | QLD | Brisbane | 1-4pm |
| Team | 18/09/17 | QLD | Sunshine Coast | 9-12pm |
| Team | 18/09/17 | QLD | Sunshine Coast | 2-5pm |
| Team | 19/09/17 | QLD | Brisbane | 9-12pm |
| Team | 19/09/17 | QLD | Brisbane | 1-4pm |
| Team | 19/09/17 | QLD | Sunshine Coast | 2-5pm |
| Team | 19/09/17 | QLD | Sunshine Coast | 6-9pm |
| Team | 26/09/17 | QLD | Carrara | 9-12pm |
| Team | 26/09/17 | QLD | Carrara | 2-5pm |
| Team | 27/09/17 | QLD | Brisbane | 9-12pm |
| Team | 27/09/17 | QLD | Brisbane | 1-4pm |
| Team | 27/09/17 | QLD | Carrara | 2-5pm |
| Team | 27/09/17 | QLD | Carrara | 6-9pm |
| Team | 03/10/17 | QLD | Hervey Bay | 1-4pm |
| Team | 04/10/17 | QLD | Hervey Bay | 9-12pm |
| Team | 04/10/17 | QLD | Townsville City | 6-9pm |
| Team | 05/10/17 | QLD | Townsville City | 9-12pm |
| Team | 05/10/17 | QLD | Townsville City | 2-5pm |
| Team | 16/10/17 | QLD | Rockhampton | 5.30-8.30pm |
| Team | 17/10/17 | QLD | Gladstone | 5.30-8.30pm |
| Team | 17/10/17 | QLD | Cairns | 6-9pm |
| Team | 18/10/17 | QLD | Cairns | 6-9pm |
| Team | TBC - Contact Tessa Johnston | QLD | Toowoomba | 6-9pm |
| Team | 31/10/17 | QLD | Palmerston | 5.30-8.30pm |
| Team | TBC | QLD | Darwin North | TBC |
| Team | TBC - Contact Tessa Johnston | QLD | Bundaberg | 6-9pm |
| Team | 06/11/17 | QLD | Mackay | 1-4pm |
| Team | 07/11/17 | QLD | Mackay | 9-12pm |
| Team | 07/11/17 | QLD | Cannonvale | 4.30-7.30pm |
| Team | 28/09/17 | VIC | The G | 9.30-12.30pm |
| Team | 28/09/17 | VIC | The G | 1.30-4.30pm |
| Team | 03/10/17 | VIC | Narre Warren | 9.30-12.30pm |
| Team | 03/10/17 | VIC | Narre Warren | 1.30-4.30pm |
| Team | 04/10/17 | VIC | The G | 9.30-12.30pm |
| Team | 04/10/17 | VIC | The G | 1.30-4.30pm |
| Team | 05/10/17 | VIC | The G | 9.30-12.30pm |
| Team | 05/10/17 | VIC | The G | 1.30-4.30pm |
| Team | 06/10/17 | VIC | The G | 9.30-12.30pm |
| Team | 06/10/17 | VIC | The G | 1.30-4.30pm |
| Team | 13/10/17 | VIC | The G | 9.30-12.30pm |
| Team | 13/10/17 | VIC | The G | 1.30-4.30pm |
| Team | 16/10/17 | VIC | The G | 9.30-12.30pm |
| Team | 16/10/17 | VIC | The G | 1.30-4.30pm |
| Team | 17/10/17 | VIC | Geelong | 9.30-12.30pm |
| Team | 17/10/17 | VIC | Geelong | 1.30-4.30pm |
| Team | 30/10/17 | VIC | The G | 9.30-12.30pm |
| Team | 30/10/17 | VIC | The G | 1.30-4.30pm |
| Team | 31/10/17 | VIC | The G | 9.30-12.30pm |
| Team | 01/11/17 | VIC | Ballarat | 9.30-12.30pm |
| Team | 01/11/17 | VIC | Ballarat | 1.30-4.30pm |
| Team | 08/11/17 | VIC | Cheltenham | 9.30-12.30pm |
| Team | 08/11/17 | VIC | Cheltenham | 1.30-4.30pm |
| Team | 09/11/17 | VIC | The G | 9.30-12.30pm |
| Team | 09/11/17 | VIC | The G | 1.30-4.30pm |
| Team | 10/11/17 | VIC | The G | 9.30-12.30pm |
| Team | 10/11/17 | VIC | The G | 1.30-4.30pm |
| Team | 14/11/17 | VIC | Wangaratta | 1-4pm |
| Team | 15/11/17 | VIC | Wangaratta | 9.30-12.30pm |
| Team | 24/10/17 | TAS | Launceston | 9.30-12.30pm |
| Team | 26/10/17 | TAS | Hobart | 9.30-12.30pm |
| Team | 26/10/17 | TAS | Hobart | 1.30-4.30pm |
| Team | 26/09/17 | WA | Mindarie | 9-12pm |
| Team | 26/09/17 | WA | Mindarie | 2-5pm |
| Team | 27/09/17 | WA | Mindarie | 9-12pm |
| Team | 27/09/17 | WA | Mindarie | 2-5pm |
| Team | 29/09/17 | WA | Perth | 9-12pm |
| Team | 29/09/17 | WA | Perth | 2-5pm |
| Team | 16/10/17 | WA | Rockingham | 9-12pm |
| Team | 02/10/17 | WA | Rockingham | 9-12pm |
| Team | 02/10/17 | WA | Rockingham | 2-5pm |
| Team | 04/10/17 | WA | Rockingham | 9-12pm |
| Team | 04/10/17 | WA | Rockingham | 2-5pm |
| Team | 16/10/17 | WA | Perth | 9-12pm |
| Team | 16/10/17 | WA | Perth | 2-5pm |
| Team | 17/10/17 | WA | Perth | 9-12pm |
| Team | 17/10/17 | WA | Perth | 2-5pm |
| Team | 19/10/17 | WA | Bunbury | 9-12pm |
| Team | 19/10/17 | WA | Bunbury | 2-5pm |
| Team | 19/10/17 | WA | Perth | 9-12pm |
| Team | 19/10/17 | WA | Perth | 2-5pm |
| Team | 20/10/17 | WA | Bunbury | 9-12pm |
| Team | 23/10/17 | WA | Perth | 9-12pm |
| Team | 23/10/17 | WA | Perth | 2-5pm |
| Team | 24/10/17 | WA | Perth | 9-12pm |
| Team | 24/10/17 | WA | Perth | 2-5pm |
| Team | 25/10/17 | WA | Perth | 9-12pm |
| Team | 25/10/17 | WA | Perth | 2-5pm |
| Team | 06/11/17 | WA | Perth | 9-12pm |
| Team | 06/11/17 | WA | Perth | 2-5pm |
| Team | 28/09/17 | SA | Adelaide | 9-12pm |
| Team | 28/09/17 | SA | Adelaide | 1.30-4.30pm |
| Team | 29/09/17 | SA | Adelaide | 9-12pm |
| Team | 02/10/17 | SA | Adelaide | 9-12pm |
| Team | 02/10/17 | SA | Adelaide | 1.30-4.30pm |
| Team | 16/10/17 | SA | Adelaide | 1.30-4.30pm |
| Team | 02/11/17 | SA | Adelaide | 9-12pm |
| Team | 02/11/17 | SA | Adelaide | 1.30-4.30pm |
| Team | 03/11/17 | SA | Adelaide | 9-12pm |
| Team | 06/11/17 | NZ | Auckland | |
| Team | 13/11/17 | NZ | Christchurch | |
| Team | 14/11/17 | NZ | Auckland | |
| Team | 15/11/17 | NZ | Wellington | |
| Team | 20/11/17 | NZ | Wellington | |
| Team | 20/11/17 | NZ | Whangarei | |
| Team | 27/11/17 | NZ | Rotorua | |
| Team | 28/11/17 | NZ | Auckland | |
| Team | 28/11/17 | NZ | Dunedin | |
| Team | 29/11/17 | NZ | Napier | |
| Team | 04/12/17 | NZ | Nelson | |
| Team | 04/12/17 | NZ | Palmerston North | |
| Team | 11/12/17 | NZ | Christchurch | |
Next Steps
If you have any queries about the CREATE Program, please contact us by email through this address